HOUSTON BANKRUPTCY ATTORNEY
PERSONAL BANKRUPTCY AND BUSINESS BANKRUPTCY - PUTTING CLIENTS FIRST SINCE 1998
LAWYER ALEX WATHEN 281-999-9025 or 888-305-1919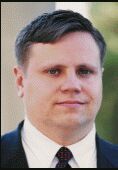 ,

Make an appointment! or instead Get Started Right Now!

Board Certified Consumer Bankruptcy Law - Texas Board of Legal Specialization
Best Selling Author
Appellate Lawyer of the Week by Texas Lawyer Magazine
FastCompany Expert Bankruptcy Blogger
National Bankruptcy Forum Top 10 Contributor and Founder
featured on:
Click here for customers in Dallas, Austin, College Station-Bryan, Killeen, Waco, and San Antonio to view a local website.
Your source for Houston bankruptcy law information and making an informed decision about filing for bankruptcy.
Bankruptcy Frequently Asked Questions FAQ
Filing Chapter 11 Bankruptcy - Information on Chapter 11 for business bankruptcy and personal bankruptcy
Modify the terms of your home mortgage, lower the interest rate, lower the balance, extend the term to 40 years if you qualify? I thought you could not do that! Find out how you might be able to very soon.
This Houston Bankruptcy Attorney-Lawyer helps honest people like you get out debt and if you qualify stop:
Harassment
My Blog about Cutting Edge Bankruptcy and Debt Collection Issues
Watch a video about bankruptcy law: Broadband/Cable/DSL or Dial-up.
Make an appointment online for a free and confidential consultation with Houston bankruptcy attorney-lawyer Alex Wathen!
Side by side comparison of bankruptcy law Chapters 7, 11, 12, and 13
Do your mandatory pre-filing credit counseling right here!
Post-filing Financial Management Class
Money Gram - A convenient payment method available to you.
Bankruptcy Appeals - another strength of this Houston Bankruptcy Attorney-Lawyer
About Alex Wathen, Houston Bankruptcy Attorney-Lawyer
Give your testimonial about Alex Wathen!
How to Resource Guide - During and After Bankruptcy
Existing Clients Click Here Chapter 13, Chapter 7, Other
"At the end of the seventh year you are to cancel the debts of those who owe you money."
Deuteronomy 15:1

---
Listen to my guest appearance on CNN radio by clicking here for part one and here for part two and hear me discuss bankruptcy and debt collection. Topics include the differences between different bankruptcy chapters, what the goals are behind a bankruptcy filing, how to handle phone calls from debt collectors, what factors are used to calculate your FICO credit scores, and how to get different types of credit.


---
---
Question or Comment to Alex Wathen, Houston Bankruptcy Attorney or follow me on Twitter
---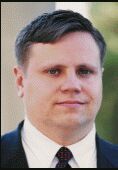 "Honest people are routinely taken advantage
of by powerful banks and finance companies
who know the rules. My goal is to level the
playing field."

Alex Wathen, Houston Bankruptcy Attorney-Lawyer


---
Houston: 13201 Northwest Freeway, Suite 800, Houston, TX 77040 281-999-9025 Make an appointment!
Bush IAH-Greenspoint: 363 North Sam Houston Parkway East, Suite 1100, Houston, TX 77060, 281-872-6111 Make an appointment!
Clear Lake: 1002 Gemini (@El Camino Real)., Suite 225E, Houston, TX 77058, 281-709-4727 Make an appointment!
Galveston: 5316 Broadway Street, Suite B-2, Galveston, TX 77551, 409-209-2999 Make an appointment!
Pearland: 11200 Broadway, Suite 2743, Pearland, TX 77584, 281-709-4744 Make an appointment!
Katy: 22503 Katy Freeway, Katy, TX 77450, (281) 999-9025 Make an appointment!
Sugar Land: 19901 Southwest Freeway, Sugar Land, TX 77479, 281-999-9025 Make an appointment!

College Station-Bryan: 1902 West Villa Maria Road, Suite 306, Bryan, TX 77807, 979-314-4533 Make an appointment!

Austin: 701 Brazos Street, Suite 500, Austin, TX 78701, 512-410-7686 Make an appointment!

San Antonio: 11550 IH 10 West, Suite 180, San Antonio, TX 78230 210-853-5828 Make an appointment!

Dallas: 4054 McKinney Avenue, Suite 303, Dallas, TX 75204 214-771-8811Make an appointment!

Additional limited service locations for document signing, drop off, and pick-up only are available in League City, Round Rock, Harlingen, College Station-Bryan, and Brenham.

Meetings with Alex Wathen at all offices is by appointment only.
---
Directions: The Northwest Houston Office is located at 13201 Northwest Freeway at Hollister, just inside Beltway 8 - Sam Houston Tollway a little ways past the I-610 Loop. Take 610 to U.S. 290 the Northwest Freeway and take the Tidwell - Hollister exit. Take a left going underneath the freeway before the traffic light. The "13201" building is on your right, at the corner with a big Wells Fargo sign on it. There is plenty of free parking in the front. Take the elevator to the eighth floor and we are in Suite 800 on your right in fact when you exit the elevator you are already there. If you are coming from the Northline Mall, Houston Heights, North Sheperd, Garden Oaks, Timbergrove Manor, Independence Heights, Acres Homes, Downtown Houston, Humble, Aldine, IAH Bush Intercontinental Airport, or Fall Creek, get on 610 Westbound.

Driving from the Galleria, Sharpstown, Alief, Missouri City, Sugar Land, Meadows Place, Stafford, Richmond, Fort Bend County, or Rosenberg, take US 59 Northbound to 610 Northbound. Watch for rush hour traffic around the Galleria. This is usually a pretty quick route.

If coming from Memorial City, Spring Branch, Spring Valley, Memorial Villages, Katy, West Houston, or West Harris County, take I-10 Eastbound to I-610 Northbound. This is usually a pretty smooth route but if it gets bad you can take Long Point to Hempstead Highway as an alternate.

Going from River Oaks, Montrose, the Museum District, Midtwon, the Medical Center, West Univeristy, Bellaire, Astrodome, Beechnut, or Braeswood, take I-610 Northbound. Getting to I-610 can be accomplished by taking San Felipe or Westpark if appropriate even if it is busy around town.

If you are coming all the way from Pasadena, LaPorte, Deer Park, HOU Hobby Airport, Clear Lake, Pearland, Friendswood, or Sagemont, I would recommend taking 610 around the east and north side because it is quicker and tends to have less traffic. Because of the freeway location it is easy to get here from all these areas. If you feel like you live too far away try a telephone appointment.
---
Bankruptcy as a new beginning rather than an end - Doing it once and doing it right!

I like to see bankruptcy as a new beginning rather than as an end. It is a second chance in life to get a fresh start free of debts. We all work very hard and some of us are fortunate enough to have the kind of financial success we want. Unfortunately many of us are not. I help those who have not had good financial luck to get a new start in life. It is not what you do before your file for bankruptcy that matters, it is what you do afterwards. Thanks to credit scoring you can still do well in a relatively short time after your bankruptcy if you do the right things to build your finances and credit. When you hire me you are not only hiring an attorney to help you through your bankruptcy but also an adviser to help you find the tools and resources you need to succeed in the future. I do not want repeat customers, although sometimes it is inevitable. I want my clients to do so well that rather than recommending me as the attorney who has filed both of their bankruptcies they recommend me as the attorney who helped them through their bankruptcy and helped them make sure that they did not have to file again. Here is the link to my page with resources for your future to prevent you from being a repeat client.
---
---
Bankrupsy, Bankruptsy, Bankrupcy or which ever alternative spelling you have seen, Bankruptcy is the correct spelling and this is why.

I like to think of bankruptcy as a good thing for you as you are getting relief from your debts and stopping foreclosures, repossessions, and many other bad things from happening to you if you qualify. I know that another spelling might be preferable to you, but let's face it it is what it is regardless of how it is spelled. Think of it as the bank rupturing rather than you! When the bank finds out it cannot collect your debt they are the ones with the loss and you are the one with the gain. We think of bankruptcy as such a bad thing, and I know it is never our first choice, it usually the last one, but the fact is you gain protection from creditors and then most debts get wiped away with the discharge. So whichever way you want to spell it, you should think of yourself as a winner because you turned a very difficult situation into a good one. I look forward to helping you with your debts as I have done for many others.
---
Traffic Ticket Defense  ·  Links to Bankruptcy Attorneys  ·  Bankruptcy Law Links  ·  Miscellaneous Links  ·  Sitemap
These are the disclaimers and other fine print:

We are a debt relief agency. We help people file for bankruptcy relief under the Bankruptcy Code.

Photo of the Houston skyline by Daniel Arizpe.

As a Bankruptcy attorney, Alex Wathen may practice nationwide through pro hac vice subject to approval of the local court. He has previously done so both out of state. Alex has always been approved in the past. Alex runs a virtually paperless office which benefits long distance clients in order to minimize the number of trips to the office and allowing clients to save time and gasoline which is so important in order to have a successful bankruptcy.

As a Harris County Bankruptcy Lawyer he is licensed to file bankruptcy cases in the Southern District of Texas which also includes Harris County, Chambers County, Galveston County, Brazoria County, Matagorda County, Wharton County, Fort Bend County, Waller County, Grimes County, Brazos County, Walker County, Madison County, Lavaca County, Victoria County, Fayette County, Austin County, and Colorado County. The Eastern District of Texas includes Liberty County, Jefferson County, Orange County, and the Western District of Texas includes Washington County.

Although Alex Wathen is a Houston bankruptcy lawyer that serves clients from a wide geographic area, his biggest client base is in the Greater Houston and including the following communities: College Station, Brenham, Sealy, Katy, Brookshire, Waller, Tomball, Conroe, the Woodlands, Willis, Porter, Magnolia, Huntsville, Livingston, Richmond, Rosenberg, Sugar Land, Stafford, Missouri City, Meadows Place, Fresno, Needville, Arcola, Sienna Plantation, Manvel, Alvin, Angleton, Danbury, Clute, Lake Jackson, Freeport, Surfside Beach, Santa Fe, Pearland, Friendswood, Shadow Creek Ranch, Galveston, Bolivar, Texas City, Tiki Island, San Antonio, New Braunfels, Seguin, Windcrest, Bulverde, Kerrville, Boerne, Dickinson, Bacliff, San Leon, LaMarque, League City, South Shore Harbor, Kemah, Clear Lake, Seabrook, NASA, Space Center, Webster, La Porte, Shoreacres, Deer Park, Pasadena, Ship Channel, Morgans Point, South Houston, Hobby Airport, Ellington Field, Nassau Bay, Taylor Lake Village, El Lago, Sagemont, Brookside Village, Sunnyside, Third Ward, East End, Navigation, Northline, Highland Heights, Aldine, Westheimer, Sharpstown, Alief, Bellaire, West University, Rice University, Medical Center, Astrodome, Reliant Center, Westchase, Bear Creek, Highway 6, Copperfield, Barker Cypress, Mason Road, Greenspoint, Klein, Spring, FM 1960, Champions, Kingwood, Humble, Crobsy, Atascocita, Highlands, Baytown, Channelview, Galena Park, Jacinto City, North Forest, Goose Creek,

Principal office located in Houston, Texas, though Alex lives in Houston and is proud to be a Harris County Bankruptcy Attorney. Licensed to practice law in Texas, the United States District Courts for the Southern District of Texas, Eastern District of Texas, Northern District of Texas, and Western District of Texas, the United States Courts of Appeals for the First, Third, Fourth, Fifth, Sixth, Seventh, Eighth, Ninth, Tenth, and Eleventh Circuits, as well as the United States Supreme Court. Alex Wathen is solely responsible for its contents. This site provides only general information and is not a substitute for a face to face consultation with a bankruptcy attorney such as Alex Wathen. Neither is there ever an attorney client relationship created by the use of this site including the submission of any bankruptcy questions or other information. For more information contact Alex Wathen, 13280 Northwest Freeway, Suite F352, Houston, TX 77040, (281) 999-9025. Click here for the website for Alex Wathen's Editorials.